Following Successful Deployment, Airports in Belgium Place Follow-On Order for Implant Sciences' QS-B220s
Implant Sciences Corporation (OTCQB: IMSC), a leading manufacturer of explosives trace detection (ETD) and drugs trace detection solutions for homeland security applications, today announced that it has received a follow-on order for 13 additional QS-B220 Desktop Explosives Trace Detectors, which will be deployed at airports in Belgium.
Under new regulations adopted in Europe, implementation of ETD screening at EU airports with over 500,000 annual passengers was mandated to be in place by September 1, 2015. As part of this initial mandated deployment, airports in Belgium initially had purchased and successfully deployed 33 of Implant Sciences' QS-B220s for passenger checkpoint screening.
"Although the date for mandatory implementation of ETD systems in larger European airports has passed, we are continuing to see demand for our QS-B220 in this vertical and region," stated Dr. Darryl Jones, Implant Sciences' Executive Vice President. "We do not view the impact of the EU regulations as driving a single purchasing period from EU airports. Rather, as evidenced by this follow-on order in Belgium, we expect to continue to see demand for our units from these airports and from regional airports in Europe, where mandatory ETD screening regulations will take effect in March 2017."
"As we continue to provide security solutions to these high-profile customers, not only do we see the initial positive impact to our revenue, but our long-term pipeline also increases significantly," added Dr. Bill McGann, CEO of Implant Sciences. "We are pleased that customers, like the airports in Belgium, have chosen Implant Sciences for their initial ETD deployment, and the follow-on orders are evidence of their trust in our systems and value proposition as they continue to expand their use of ETD."
About the QS-B220 Desktop Explosives Trace Detector
The QS-B220 uses Ion Mobility Spectrometry (IMS) to rapidly detect and identify trace amounts of a wide variety of military, commercial, and homemade explosives. With significantly lower maintenance requirements than competing systems, the QS-B220 can be deployed for a much lower total cost of ownership than other approved products. Featuring a radioactive material-free design, push-button maintenance and diagnostics, and a patented inCal™ internal automatic calibration system, the QS-B220 brings new levels of performance and convenience to desktop trace detection users with unsurpassed ease of use.
Source : Implant Sciences Corporation - view original press release

Network Centric Warfare (NCW) Conference
Feb 1 - 2, 2018 - Rome, Italy

Benchmarking Your ITAR/EAR Compliance Program Seminar
May 16 - 17, 2018 - Annapolis, United States

Oct 24 - 27, 2017 - Washington, United States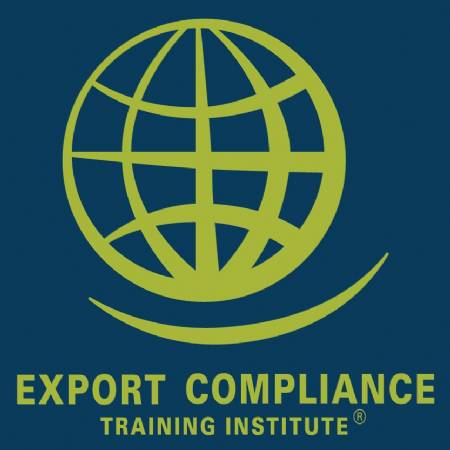 EAR / OFAC Export Controls e-Seminar
Jan 1 - Dec 31, 2017 - USB Drive, Windows Computer

Aircraft Records & Data Integration Conference
Sep 28, 2017 - Hamburg, Germany