Depot upgrades Humvee ambulances for Army National Guard
Tobyhanna Army Depot personnel are fabricating miles of new cable as part of a program to update the Army's tactical ambulance fleet.
Tobyhanna Army Depot has joined forces with Rock Island Arsenal, Ill., to produce 72 new M997A3 Humvee Ambulances for the Army National Guard. The guard is set to receive 500 ambulances, which will augment, and in some cases replace, the older M996 two-litter ambulances and M997 four-litter models, according to Army Guard officials.
The new ambulances are the result of a shortage of tactical ambulances Army-wide. The M997A3 ambulance configuration will be specifically for the Army National Guard to meet its homeland security and natural disaster relief efforts. The first 45 units are scheduled for fielding in March 2014.
The new models feature a variety of upgrades from the ambulances they replace, including an improved drive train and electrical components, interior improvements inside the ambulance cabin and elements that provide for greater storage of medical equipment, said Jason Evans, an electrical engineer who works in the Production Engineering Directorate's Engineering Design Development and Manufacturing Division.
Rock Island was awarded the contract to manufacture the new M997 models starting with a Low Rate Initial Production run of 72 units. Tobyhanna signed on to provide some mechanical and electrical components. Officials have expressed an interest in the depot doing more during full-rate production, Evans noted.
"The components we've received have met our production specifications and we're very happy with the pricing, delivery time, professionalism and weekly progress reports for delivery updates," said Scott Young, an official at Rock Island Arsenal-Project Island Arsenal Project Management and Engineering, Mobile Maintenance. "Working with Tobyhanna Army Depot, we were able to procure the parts necessary for successful completion of the project without having to ask for additional long-lead funding approval to produce higher quantities, which could have delayed the project."
The first shipment went out in the middle of June, according to Dawn Heffler, production controller, Production Management Directorate's Manufacturing Support Division.
"We're doing small to medium complex electrical assemblies," she said, adding that the assemblies are part of the Electrical Installation Kit. "That's all the wiring for the lights, sirens and equipment in the ambulance, including the cables."
Shop personnel are fabricating 22 different cable assemblies. The kits are sent to Rock Island for installation.
"Everything is on schedule and the customer is very happy with the quality of our work," Heffler said. "Personnel here have pulled together to get the job done on time and within budget."
The funds arrived in March and fabrication began in April. Heffler oversees the project by working with several depot organizations and acts as a liaison between Tobyhanna and the customer.
Electronics Technician Jeremy Howells commended everyone for taking on the challenge of a new workload without hesitation.
"There were some hiccups along the way, but in the end, we were able to improve on the process and still meet the customer's requirements," Howells said. "Personnel of every skill level are working on this project, sharing experiences and ideas to provide a quality product."
There's been a steady flow of information between the depot and Rock Island, according to Joe Kalinowski, work leader.
"The constant contact and exchange of information was vital to the success of this project," he said.
The Army's M997 series ambulances are equipped with basic armor and used to transport casualties from the battlefield to the medical aid stations. The unit can be heated, ventilated or air conditioned, depending on environmental conditions.
The ambulances are capable of transporting up to four litter patients, eight ambulatory patients, or a combination of litter and ambulatory patients and still have room for medical personnel, equipment and a driver.
ABOUT TOBYHANNA ARMY DEPOT
Tobyhanna Army Depot is the Defense Department's largest center for the repair, overhaul and fabrication of a wide variety of electronics systems and components, from tactical field radios to the ground terminals for the defense satellite communications network. Tobyhanna's missions support all branches of the armed forces.
About 3,500 personnel are employed at Tobyhanna, which is located in the Pocono Mountains of northeastern Pennsylvania. Tobyhanna Army Depot is part of the U.S. Army Communications-Electronics Command. Headquartered at Aberdeen Proving Ground, Md., the command's mission is to research, develop, acquire, field and sustain communications, command, control computer, intelligence, electronic warfare and sensors capabilities for the Armed Forces.
By Jacqueline Boucher, CECOM
Your company's press release on ASDNews and to thousands of other journalists and editors? Use our ASDWire press release distribution service.
Source : US Army

Future Ground Combat Vehicles Conference 2016
Dec 5 - 7, 2016 - Detroit, United States

Social Media Within The Defence and Military Sector Conference
Nov 14 - 15, 2016 - London, United Kingdom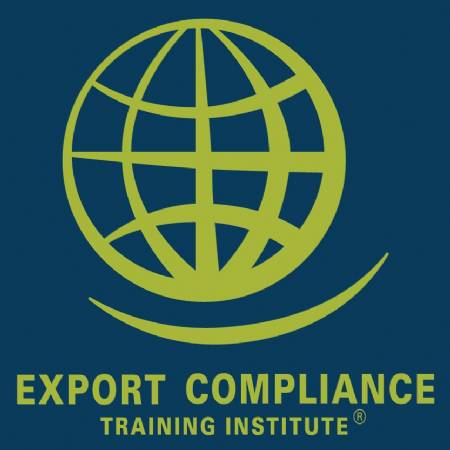 EAR / OFAC Export Controls e-Seminar
Jan 1 - Dec 31, 2016 - USB Drive, Windows Computer

Oct 18 - 20, 2016 - London, United Kingdom

Air Missile Defence Technology Conference
Oct 24 - 25, 2016 - Prague, Czech Republic

Sep 19, 2016 - London, United Kingdom

Special Operations Summit - Coronado 2016
Nov 14 - 16, 2016 - Coronado, United States

Aug 30 - 31, 2016 - San Diego, United States

Military Flight Training Conference
Sep 21 - 22, 2016 - London, United Kingdom

Countering IEDs and Explosive Ordenance Disposal 2016 Conference
Apr 25 - 26, 2017 - London, United Kingdom

Military Airlift and Rapid Reaction Operations Conference
Nov 29 - 30, 2016 - Florence, Italy

UAV Technology Eastern Europe Conference
Sep 21 - 22, 2016 - Prague, Czech Republic