ETC Awarded an ID/IQ Contract from the US Navy
SOUTHAMPTON, Pa - Environmental Tectonics Corporation (ETC) is one of approximately ten small business firms awarded an indefinite-delivery/indefinite quantity (IDIQ) contract: N61340-12-D-5203, under LOT II for the Naval Air Warfare Center Training Systems Division's (NAWCTSD) Training Systems Contract III (TSC III) Multiple Award Contract (MAC). The TSC III MAC, inclusive of all awarded contracts and ordering periods, has a not-to-exceed value of $2,000,000,000. All future delivery orders under the TSC III MAC will be placed pursuant to the procedures at FAR 16.5.
The Training Systems Contract (TSC) is a group of multiple award Indefinite Delivery, Indefinite Quantity Contracts (ID/IQCs) intended to furnish the Naval Air Systems Command Team a streamlined, quick reaction vehicle for the acquisition and support of training systems. The TSC program has been serving this requirement as a Multiple Award Contract (MAC) since FY00 and is entering its third generation. The TSC III scope will encompass Training Systems design, development, production, test and evaluation, delivery, modification, and support. Included within this scope is complementary Instructional Systems Development (ISD) products and complementary Training Systems Support, which includes Interim Contractor Support (ICS) or Contractor Engineering & Technical Services (CETS) and provisioning for the Initial Support Period (ISP). The TSC III MAC will serve as a viable acquisition alternative to fulfill within scope United States Navy and Marine Corps training systems requirements and those derived from end-users and customers consistent with NAWCTSD's mission. The base ordering period is five years, with two one-year optional ordering periods.
As a world leader in the provisioning of aeromedical and flight training systems and courseware development, ETC is uniquely positioned to be a TSC-III Lot II MAC holder. ETC has equipment fielded in 86 nations worldwide and applies the latest technology to meet evolving pilot, aircrew and maintenance technician training needs. ETC's interactive tactical flight simulators, instrument/navigation trainers, and aerospace physiological training systems provide pilots with realistic training for tactical flying, high G forces, spatial disorientation, situational awareness, ejection procedures and decision making, oxygen equipment use, altitude physiology, night vision, night vision goggle use, and land/water survival.
Mr. William F. Mitchell, President and CEO of ETC said, "We are delighted to have been selected to be a holder for this contract and look forward to seeing our many technologies put to work on behalf of the U.S. Navy."
Source : ETC

Military Flight Training Conference
Mar 26 - 28, 2018 - London, United Kingdom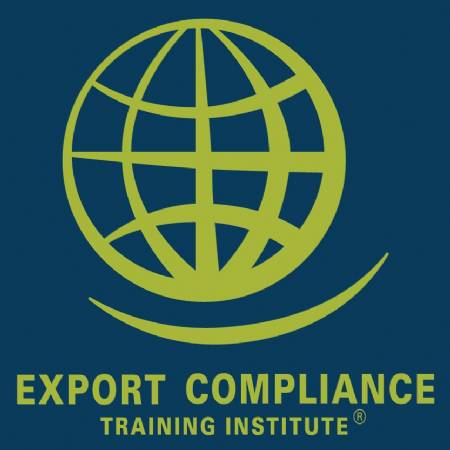 EAR / OFAC Export Controls e-Seminar
Jan 1 - Dec 31, 2017 - USB Drive, Windows Computer