Cubic Awarded USD 3.5M Contract for Army's Wireless Mesh Network Expansion in Kuwait
Cubic's Wireless Mesh Network Deployed at Three Additional Locations in Kuwait
VIENNA, VA - Cubic Global Tracking Solutions, the asset tracking and monitoring division of Cubic Corporation (NYSE: CUB), has been awarded a contract of approximately $3.5 million for the U.S. Army to expand the use of the Next Generation Wireless Communications (NGWC) solution, which employs Cubic's wireless mesh network, for yard management applications at three U.S. bases in Kuwait. Cubic Global Tracking Solutions is a subcontractor to ARINC Engineering Services in delivering the NGWC solution.
Currently, Cubic Global Tracking Solutions wireless mesh technology is deployed at the Army's Camp Arifjan Wash Rack in Kuwait for tracking of military vehicles as they are being prepped and readied for redeployment from Iraq as the U.S. draws down its forces.
In early 2011, the Army Logistics Innovation Agency (LIA) conducted a proof of principle of the NGWC solution with Army Material Command (AMC) at Camp Arifjan's Wash Rack to demonstrate the efficiencies that could be gained from continuous near-real-time asset visibility in a yard management application. The proof of principle provided ongoing situational awareness for AMC and showcased the benefits of self-reporting assets giving the status of their location at any given time. The Army refers to this system that provides logistics intelligence as the Army Mobility Asset Tracking System (AMATS).
Cubic Global Tracking Solutions technology is the foundation of the AMATS system. Cubic's small, battery-powered Mesh Asset Tag devices with GPS receivers are attached to vehicles and automatically connect wirelessly with one another to form a wireless mesh network. The precise location of any military vehicle can be determined by searching for its assigned Mesh Asset Tag serial number in the Cubic Global Tracking Solution Device Management Center (DMC), a central database of all tags in operation.
"The expansion of the Cubic Global Tracking Solutions program for the U.S. Army's Logistics Innovation Agency is an important milestone for Cubic and a testament to the value of the information our technology delivers," said Mary Ann Wagner, president of Cubic Global Tracking Solutions. "Cubic Global Tracking Solutions mesh network is the backbone of our Yard Management Solution. We give our warfighters in theater near-real-time asset visibility and enhanced logistics situational awareness. Our technology is providing the Army with complete visibility of tracked assets and improving inventory management in one of the world's most challenging environments."
Cubic Global Tracking Solutions is an international provider of defense and commercial asset visibility solutions used by the Department of Defense for container tracking, yard management and shipment monitoring in the Middle East and Southwest Asia as well as other locations worldwide.
Source : Cubic Corporation (NYSE: CUB)

Defence Logistics Central and Eastern Europe Conference
Mar 6 - 7, 2018 - Prague, Czech Republic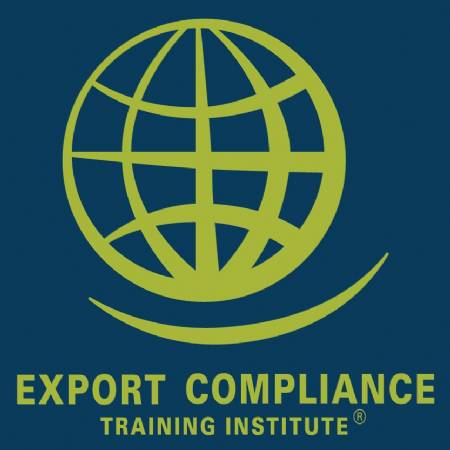 ITAR US Defense Trade Controls e-Seminar
Jan 1 - Dec 31, 2017 - USB Drive, Windows Computer