Israel will be my first trip as president: Romney
WASHINGTON - Former Massachusetts Governor Mitt Romney on Tuesday touted his commitment to Israel, pledging that if elected US president his first international trip would be to the Jewish state.
"The right course for (us on) Israel is to show that we care about Israel, they are our friend, we'll stick with them," Romney said in a foreign policy debate with rivals seeking next year's Republican presidential nomination.
"If I'm president of the United States, my first trip, my first foreign trip will be to Israel to show the world we care about that country and that region."
Romney's pledge strays from the traditional choice for US presidents of making a first trip to either Canada or Mexico, America's immediate neighbors.
Candidates were asked about Israel and Iran amid growing concern about Tehran's alleged quest for a nuclear weapon and feverish speculation that Israel might be considering a preemptive strike on its atomic sites.
The rivals were at odds about how they would react as US president in the event of such a strike by Israel.
"Depending on how strong the plan is, we would join with Israel for that if it was clear what the mission was and it was clear what the definition of victory was," said former pizza executive Herman Cain, whose campaign has hit the buffers after foreign policy gaffes and sexual harassment allegations.
Minnesota Congresswoman Michele Bachmann warned that Israel was gravely imperiled by Iran's deeds and attacked President Barack Obama for letting his "doctrine of appeasement" bear dangerous fruit.
"They've stated as recently as August, just before President (Mahmoud) Ahmadinejad came to the UN General Assembly, he said that he wanted to eradicate Israel from the face of the earth," Bachmann said.
"He has said that if he has a nuclear weapon, he will use it to wipe Israel off the face of the earth. He will use it against the United States of America. This isn't just an idle threat. This is a reality," she said.
Obama "has changed the course of history because at the time when we needed a leader most, we didn't have one. That's what I'll do differently as president of the United States. I'll lead."
Texas Congressman Ron Paul, a libertarian who has campaigned on bringing US troops home from just about every foreign theater, be it Afghanistan, South Korea or the Middle East, said Israel ought to fend for itself.
"We tell them what they can do because we buy their allegiance and they sacrifice their sovereignty to us. Then they decide they want to bomb something, that's their business, but they should suffer the consequences," Paul said bluntly.
(c) 2011 AFP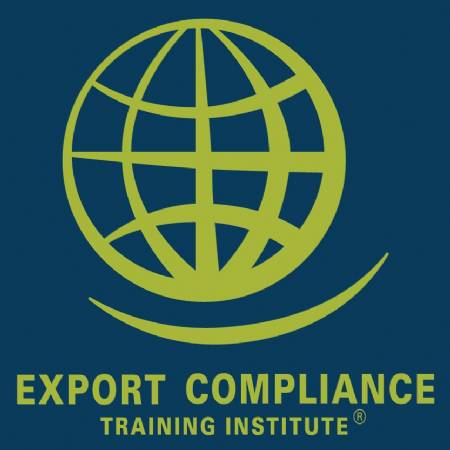 EAR / OFAC Commercial & Military Export Controls & Embargoes e-Seminar
Jan 1 - Dec 31, 2017 - USB Drive, Windows Computer