ITT Awarded $49 M for International Pod-Mounted EW Defensive System
Clifton, N.J. - ITT Corporation (NYSE: ITT) has been awarded a $49 million Foreign Military Sales contract to provide a modern, digital radio frequency memory-based jamming pod.
The pod incorporates the identical hardware configuration from ITT's Advanced Integrated Defensive Electronic Warfare System (AIDEWS), a proven, integrated digital receiver-based radar warning and jamming countermeasures system now flying with five international customers. It can be used on any fixed-wing aircraft.
The pod-mounted variant of AIDEWS will be fully qualified for F-16 flight under this contract and is the same form factor as ALQ-131 electronic countermeasures pods currently flying on U.S. Air Force and international F-16s.
"This pod-mounted system brings electronic warfare technology to our allies at much less expense," said Rich Sorelle, vice president of ITT's Integrated Electronic Warfare Systems business area. "Since AIDEWS is based on our modular, scalable EW technology, future maintenance and upgrade costs for mixed F-16 aircraft fleets also will be lower because internal and external versions share the same components."
AIDEWS is built upon the proven ALQ-211 family of electronic warfare systems now in use to support a broad range of U.S. and allied defense customers on many rotary-wing and fighter aircraft. These include versions of the NH-90, V-22, MH-47, MH-60, F-16 and several commercial platforms. AIDEWS provides fighter pilots with situational awareness and protection against radar-based threats, including modern surface-to-air and air-to-air weapon systems.
AIDEWS is currently in full production with more than 160 systems under contract for six nations as part of ITT's F-16 Foreign Military Sales program. To date, 134 systems have been delivered.
This Pakistan award is a Foreign Military Sales requirement, contracted with Robins Air Force Base, Ga. Work will be performed at ITT's Electronic Systems business in Clifton, N.J.
ITT Electronic Systems provides innovative integrated solutions for the global defense, intelligence, information assurance and commercial aerospace sectors. As a leader in electronic warfare and communications, we leverage our experience and innovation to ensure the success of our customers' critical missions. Our technology leadership extends into the areas of airborne electronic attack, networked and satellite communications, counter-improvised explosive devices, airspace management, surveillance systems, airborne and shipboard radar, acoustic sensors, advanced composite structures and electronic weapons interfaces.
Source : ITT Corporation (NYSE: ITT)

Network Centric Warfare (NCW) Conference
Feb 1 - 2, 2018 - Rome, Italy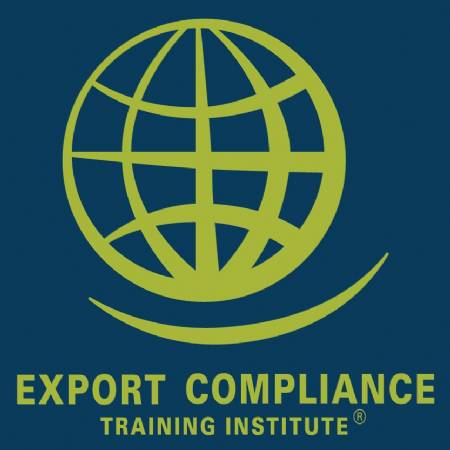 US Export Controls Awareness Tool Kit
Jan 1 - Dec 31, 2017 - Microsoft PowerPoint, Word, Excel and Adobe PDF, Your Computer