XCOR Aerospace and SXC sign 8-figure wet lease contract for Lynx suborbital spacecraft
"Since we signed the initial Memorandum of Understanding (MOU) in October of 2010, XCOR and SXC have worked diligently towards completing the Definitive Agreement," explained XCOR CEO Jeff Greason. "Now that the ink is dry and the check has cleared we can proceed at full pace to begin operations in Curacao in 2014."
In addition to securing an exclusive lease for the production Lynx tail number two, SXC has also optioned the exclusive right to lease the production Lynx tail number one for up to three months out of a given calendar year, prior to the delivery of tail number two.
"Space Expedition Curacao is very happy to have completed this milestone agreement. In addition to securing the Lynx and naming XCOR as our exclusive vehicle provider, SXC has signed up 35 spaceflight participants since the beginning of April with a goal to sell 50 before the holiday season," added SXC co-founder Michiel Mol.
"A number of celebrities and notables have already signed up for this amazing experience," continued Mol, "including Victoria's Secret model Doutzen Kroes , World Series Champion San Francisco Giants batting coach and Curacao native Hensley Meulens, and celebrity DJ Armin van Buuren, host of weekly radio show 'A State of Trance,' which attracts a reported 30 million listeners in 40 countries. It's not hard to get people excited about what will be a life changing event. The Lynx is unique in that it provides a one-on-one 'co-pilot' experience with an amazing panoramic view of the Earth and sky through large cockpit windows. It will be an unforgettable and very personalized experience for everyone who takes the trip."
SXC also has a number of business channel partners lined up including KLM Royal Dutch Airlines KLM will purchase flights to offer as frequent flyer rewards, support educational initiatives in the Netherlands through the use of flights for scientific discovery by students, and include flights as part of vacation packages to Curacao, a constituent country of the Kingdom of the Netherlands.
"We've been working hard on the infrastructure end of things as well," commented Ben Droste, president and co-founder of SXC. "Our relationship with Curacao Airport Holdings continues to be strong as they ready the facilities necessary to make this vision a reality. Things are now moving at an accelerated pace."
Andrew Nelson, Chief Operating Officer of XCOR Aerospace concluded by saying "XCOR continues to work with the US State Department, Commerce Department and other relevant US agencies regarding the export licensing framework for the wet lease of our suborbital vehicle. XCOR takes a very pro-active role in engaging relevant government officials and agencies in advance to help facilitate the regulatory level of certainty we need to carry out business around the globe while creating high paying jobs here at home so we may help revitalize the moribund aerospace manufacturing base in the US. The wet lease model should allow us to address these issues and ensure America's technology leadership in space continues in the best interests of our citizens, nation, and the men and women serving our country around the world."
Source : XCOR Aerospace

DGI Europe Conference - Geospatial Intelligence for National Security
Jan 22 - 24, 2018 - London, United Kingdom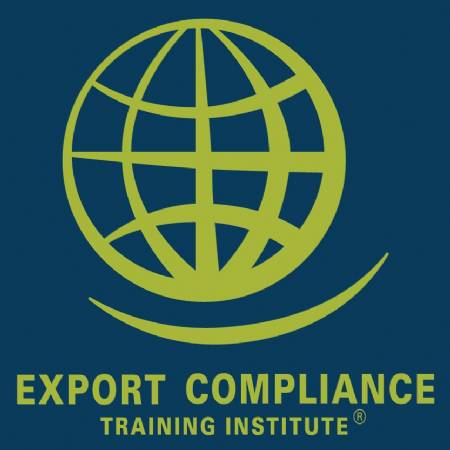 EAR / OFAC Export Controls e-Seminar
Jan 1 - Dec 31, 2017 - USB Drive, Windows Computer