Canadian Forces Choose NGRAIN for Equipment Training and Lifecycle Support
NGRAIN Virtual Task Trainer solutions deliver long-term cost avoidance
Ottawa, Canada - NGRAIN, a leading provider of interactive 3D equipment simulation solutions that maximize the effectiveness of training programs and maintenance support systems, today announced it has recently won contracts with the Canadian Forces to deliver its award-winning NGRAIN(r) Virtual Task Trainer(tm) (VTT(tm)) solutions for a wide range of systems, including the M-113 Rotzler Winch, Palfinger Crane, tEODor Remotely Operated Vehicle, and a number of weapon systems and ammunitions. The company, which has defined the virtual maintenance training market with its highly deployable technology and innovative solutions, has been contracted over the last few years to provide more than 60 training and performance support solutions to the Department of National Defence.
Dedicated to its customers and to lowering the costs associated with equipment sustainment, NGRAIN provides powerful virtual training solutions that can be used in instructor-led and independent learning environments, as well as in the field. NGRAIN solutions are SCORM-conformant and can be deployed on Learning Management Systems. In addition, 3D simulations delivered with NGRAIN solutions can be quickly modified and updated using the company's easy-to-use Producer(r) software. NGRAIN is the only company that provides a way for its customers to update and re-use its 3D equipment simulations without the need to incur lengthy and costly development cycles.
"Unlike other solutions on the market that are limited to video, cannot be deployed in Learning Management System environments, or cannot be updated without expertise in coding and 3D graphic design experience, NGRAIN provides solutions that can evolve with the equipment as procedures change," said Gabe Batstone, Chief Operating Officer, NGRAIN. "NGRAIN is the provider of choice time and again because we are the only company that provides truly interactive 3D simulation software solutions that meet today's training requirements as well as tomorrow's."
NGRAIN VTT solutions address critical training challenges for the Canadian Forces by providing a way to train new recruits faster, avoid costs associated with acquiring equipment for training, increase access to training, and improve the performance of maintenance tasks.
Some of the NGRAIN training solutions for the Department of National Defence include:
-- M113 Rotzler Winch VTT: The M113 classification of armoured vehicles requires specialized equipment including the Rotzler Winch. To help ensure technicians can safely and efficiently repair an M113 vehicle, the VTT will provide parts familiarization as well as training on operation and maintenance of the winch. The VTT will be used as a learning tool prior to, during, and after class.
-- Palfinger Crane VTT: The Palfinger Crane is used on the M113 Mobile Tracked Vehicle Fitter (MTVF) to give vehicle technicians the ability to safely and efficiently repair vehicles and engine power plants in a variety of geographical conditions. The NGRAIN VTT will provide vehicle technicians with the information needed to safely operate and maintain the Palfinger Crane as well as understand the Electronic Control Unit.
-- tEODor Remotely Operated Vehicle VTT: Used to investigate unknown objects and for the deactivation and destruction of explosive devices, the tEODor Remotely Operated Vehicle (ROV) is an important piece of equipment covered in the explosive ordnance training for the Canadian Forces. The VTT will provide technical and operational knowledge of the maintenance of the ROV in both English and French.
Based on the award-winning 3KO(r) (3D Knowledge Object(tm)) technology developed by NGRAIN, the VTT is a commercial-off-the-shelf (COTS) software solution designed to visually communicate information about a piece of equipment. The 3D simulations delivered with each NGRAIN training solution can be easily updated and used in a variety of training documents including Microsoft(r) Word, PowerPoint(r), Adobe(r) PDF and HTML pages to further extend the value of the Canadian Forces' investment in NGRAIN.
Source : NGRAIN

Jan 29 - Feb 1, 2018 - London, United Kingdom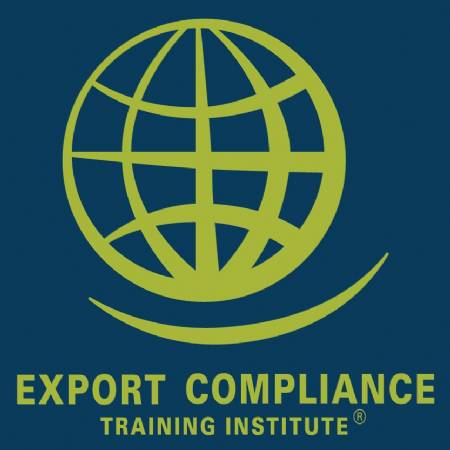 EAR / OFAC Commercial & Military Export Controls & Embargoes e-Seminar
Jan 1 - Dec 31, 2017 - USB Drive, Windows Computer