SFC Receives Large Serial Order from German Army
Energy network for power supply to soldiers in the field
-- German army introduces portable JENNY fuel cells in a new energy network for soldiers
-- Flexible all-in-one solution energy includes portable JENNY fuel cell, SFC Power Manager, solar panel, hybrid battery and extensive accessories
-- Solution reduces weight, increases mobility and improves endurance of soldiers in action
Brunnthal/Munich - SFC Energy AG, technology and market leader for mobile and off-grid power solutions based on fuel cells, has received a further serial order from the German army. Through this order, the German army will be introducing the portable JENNY fuel cell into a new energy network for soldiers. The system solution consists of the portable JENNY fuel cell, the SFC Power Manager, a hybrid battery specially tailored to the system, and a solar panel, as well as extensive accessories. As a powerful and flexible electricity supply, the energy network allows operation of widely different power-consumers - e.g. radios, navigational equipment, night-vision equipment, laser range-finders, portable computers, and PDAs - which can be used when stationary and on the march. The order size is around 1 million Euros. The order was received in the third quarter of 2010, and the systems are expected to be delivered before the end of 2010.
With this power supply and management system, SFC is impressively proving its long-term and internationally-excellent expertise in the field of portable energy. This hybrid solution links fuel cells, solar cells, batteries, and intelligent power management in an integrated energy network. It reduces the load of a soldier by up to 80 percent compared to conventional electricity supply solutions. Through the SFC Power Manager, an intelligent voltage converter, almost any device can be flexibly supplied with electricity using available sources, such as fuel cells, solar panels, or batteries. Furthermore, the network also allows different battery types to be charged on the move during operations. The power supply and energy management is fully automatic, practically soundless, emission-free, and almost undetectable.
"With the second serial order from the German army in 2010, SFC is further extending its leadership as the main provider of independent power supplies in the defense area," said Dr. Peter Podesser, CEO of SFC Energy AG. "This is a significant milestone; we have moved from being a development partner to a product/system supplier. In 2008, SFC won the Wearable Power Prize of the US Ministry of Defense; now our technology has been rolled out in production. The outstanding technology of SFC allows reliable off-grid power supply, significant reduction in weight, and increased flexibility in field operations. It thus contributes to an extended range of operations by military forces, as well as taking into account the new requirements on an international level, and increases the safety of soldiers in operation."
Assuming successful deployment and the necessary budgetary funds, current user plans show that further demand can be expected over the next three years.
Source : SFC Energy AG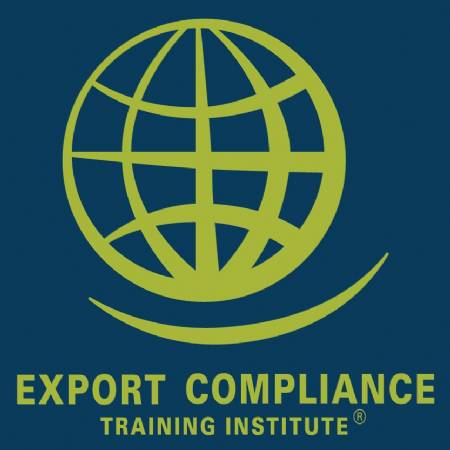 EAR / OFAC Export Controls e-Seminar
Jan 1 - Dec 31, 2017 - USB Drive, Windows Computer

Jan 29 - 31, 2018 - Washington, United States