Inmedius iConvert Released for the Conversion of Complex Technical Documents
Pittsburgh, PA - December 1, 2009 --[ASDWire]-- Today, Inmedius(r), Inc. announced the general release of iConvert(tm), a comprehensive environment for the conversion of documents into structured eXtensible Markup Language (XML). The software supports conversion from legacy paper, Microsoft Word(r) or PDF files. iConvert also comes pre-configured for extensive out-of-the-box XML conversion of original S1000D(tm), 40051B and ATA documents, and supports any Document Type Definitions (DTD) or XML schema. Most importantly, iConvert's XML conversion process is safe and reliable, having been rigorously tested with some of the most sensitive and complex technical documents ever created for aerospace and defense applications.
"Converting your most important data to XML can be daunting, overwhelming, and sometimes feel like an impossible task," explained Gary L. Schaffer, Inmedius President and CEO, Inmedius, Inc. "The reality is that the last 10% of the XML conversion process takes 90% of the time and is typically handled manually. With iConvert, Inmedius successfully accomplishes XML conversion by addressing and resolving that most difficult portion, with a proven methodology "heads-up" conversion which guarantees success with lower costs."
iConvert takes the guesswork out of the XML conversion process by synchronizing the original document with the converted XML document in a multi-pane, on-screen display. This unique approach to XML conversion allows for the continuous fine-tuning of document conversion rules for increased automated transfer, and more efficient production completion rates for the entire project. By building quality assurance into the XML conversion process, iConvert guarantees a successful conversion outcome every time.
Even non-expert XML users are able complete complex tasks quickly and accurately with iConvert's easy-to-use environment and workflow design that guides the user through the XML conversion process. At the same time, iConvert provides a visual inspection of the original document that is synchronized with the configured XML output. During this critical quality assurance step, an end-user can drag and drop both unconverted pieces of data, as well as content that has been transformed properly. User defined rules files applied to create the original conversion are updated, allowing for a second pass with increased accuracy. This important step is left undone in most XML conversion processes and is a centerpiece of the iConvert solution, resulting in quality XML output every time.
Learn more about the new Inmedius XML conversion tool at www.inmedius.com/iConvert.
Source : Inmedius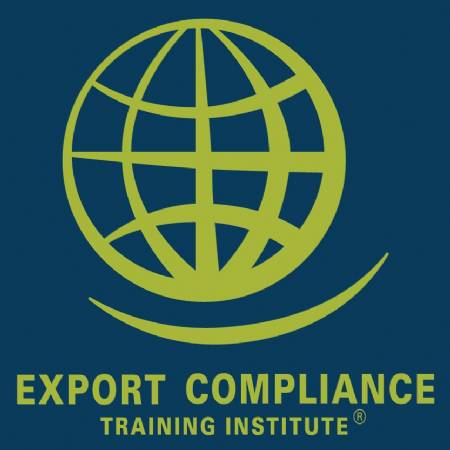 EAR / OFAC Commercial & Military Export Controls & Embargoes e-Seminar
Jan 1 - Dec 31, 2017 - USB Drive, Windows Computer