Orbit to Support CH-53E Sea Stallion Helicopter Upgrade Program
Potential Production Valued at Approximately $3,000,000
(Hauppauge, New York, January 27, 2009) -- Orbit International Corp. (NASDAQ:ORBT), an electronics manufacturer, systems integrator and software solution provider, today announced that its Electronics Group has received a design and qualification contract from a leading global prime contractor to support the CH-53E Sea Stallion helicopter upgrade program. This design and qualification award, valued in excess of $100,000, was received by the Company's Tulip Development Laboratory, Inc. ("TDL") subsidiary, located in Quakertown, PA. Once the qualification testing is successfully completed, deliveries for this upgrade program could commence as soon as 120 days after the production contract is released. Potential production orders for this upgrade program are valued at approximately $3 million and expected deliveries are projected to commence at the end of 2009 and continue through 2011.
The CH-53E Sea Stallion program will require the upgrade of two displays for each U.S. or Foreign Military Sales (FMS) aircraft. As a follow-on to the CH-53D Sea Stallion, the CH-53E Sea Stallion now includes a third engine to give the aircraft the ability to lift the majority of the Marine Force's fleet equipment, and also provides a dual point cargo hook system, improved main rotor blades, and composite tail rotor blades.
David Gutman, President and Chief Operating Officer of TDL, commented, "The CH-53E Sea Stallion design and qualification display award validates our niche marketplace capabilities, as this latest contract is the second display award for helicopter cockpit upgrades we have received from major prime defense electronics contractors within the last thirty [30] business days. Our design approach will be a multi-functional configuration, which will allow this display to operate as a potential replacement upgrade unit, requiring little or no modification for new and existing aircraft structures."
Dennis Sunshine, President and Chief Executive Officer of Orbit International Corp., commented, "The CH-53E Sea Stallion upgrade program was initially designed to further enhance the aircraft's flight worthiness for the successful transport of equipment, supplies, and personnel during the assault phase of an amphibious operation and subsequent critical offshore operational missions. During Operation Eastern Exit, two CH-53E Sea Stallions were launched from amphibious ships, flew 463 nautical miles at night, refueling twice en-route, to rescue American and foreign allies from the American Embassy in the civil war-torn capital of Mogadishu, Somalia. The aircraft was also chosen for the mission to rescue U.S. Air Force Capt. Scott O'Grady in Bosnia. Since there are a number of allied nations that rely on the versatility, range, and proven reliability of the CH-53E helicopter, the Company anticipates the potential for significant follow-on production orders to support FMS requirements."
Sunshine continued, "Throughout the past several quarters, management has reported that the Company was actively engaged with a number of prime contractors, working on an unprecedented number of new business opportunities that were in the design and prototype stage. Our announcement in December 2008 regarding the $2 million Black Hawk production award, confirms our understanding of the "life cycle of programs" as to how successful design and prototype orders can transition into full production program requirements. We anticipate the CH-53E Sea Stallion upgrade program will transition into the production phase, and be released in 2009. As we continue to add more design and prototype projects, our new business opportunities pipeline remains quite strong. A number of prime contractors are analyzing the feasibility of our multi-function display designs, which could readily support new requirements and avoid the time and cost of requalification testing."
Sunshine concluded, "The potential for this global design and qualification display order, together with the aforementioned Black Hawk production display award that are both expected to move into full-scale production before year-end, has led our management to seek larger facilities that could accommodate Tulip's expanding backlog of orders, the magnitude of which should support higher production requirements for a number of years."
Source : Orbit International Corp.

US Export Controls with REFORM CHANGES Seminar
Dec 4 - 7, 2017 - Miami, United States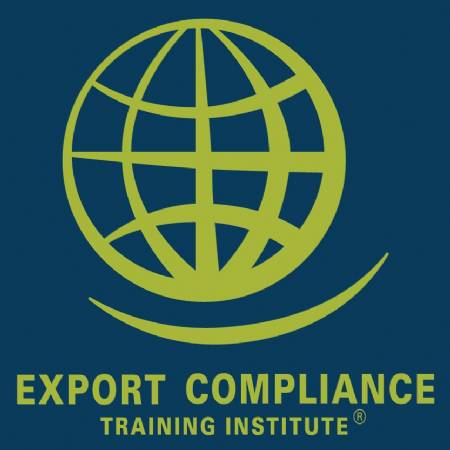 ITAR Defense Trade Controls e-Seminar
Jan 1 - Dec 31, 2017 - USB Drive, Windows Computer

Air Mission Planning Conference
Apr 17 - 18, 2018 - London, United Kingdom